What Is Starter Studio?
Starter Studio provides education, mentorship, legal and financial resources, networking opportunities, and the right culture to help innovative solutions grow.
We now have applications open for our third class which will run January, February, and March 2015 and will be hosted at Canvs coworking space in downtown Orlando.  If you know any Startups that want to join our program, please send them our way.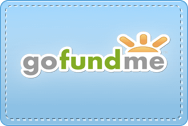 We are also in the middle of a crowdfunding campaign to raise funds for a matching grant we are applying to.  If can help support our program, please click the button on the right.
If you'd like to receive announcements about Starter Studio, please join our mailing list.
Stay Informed: